It's been a busy year. Not just with carving but doing some major renovation projects around the house. That's left me with little to no time to post anything here. To keep this site relevant and keep my search listing near the top of Google results I need to post more often. That being said, below are a few of the things I've carved over the year in between house projects.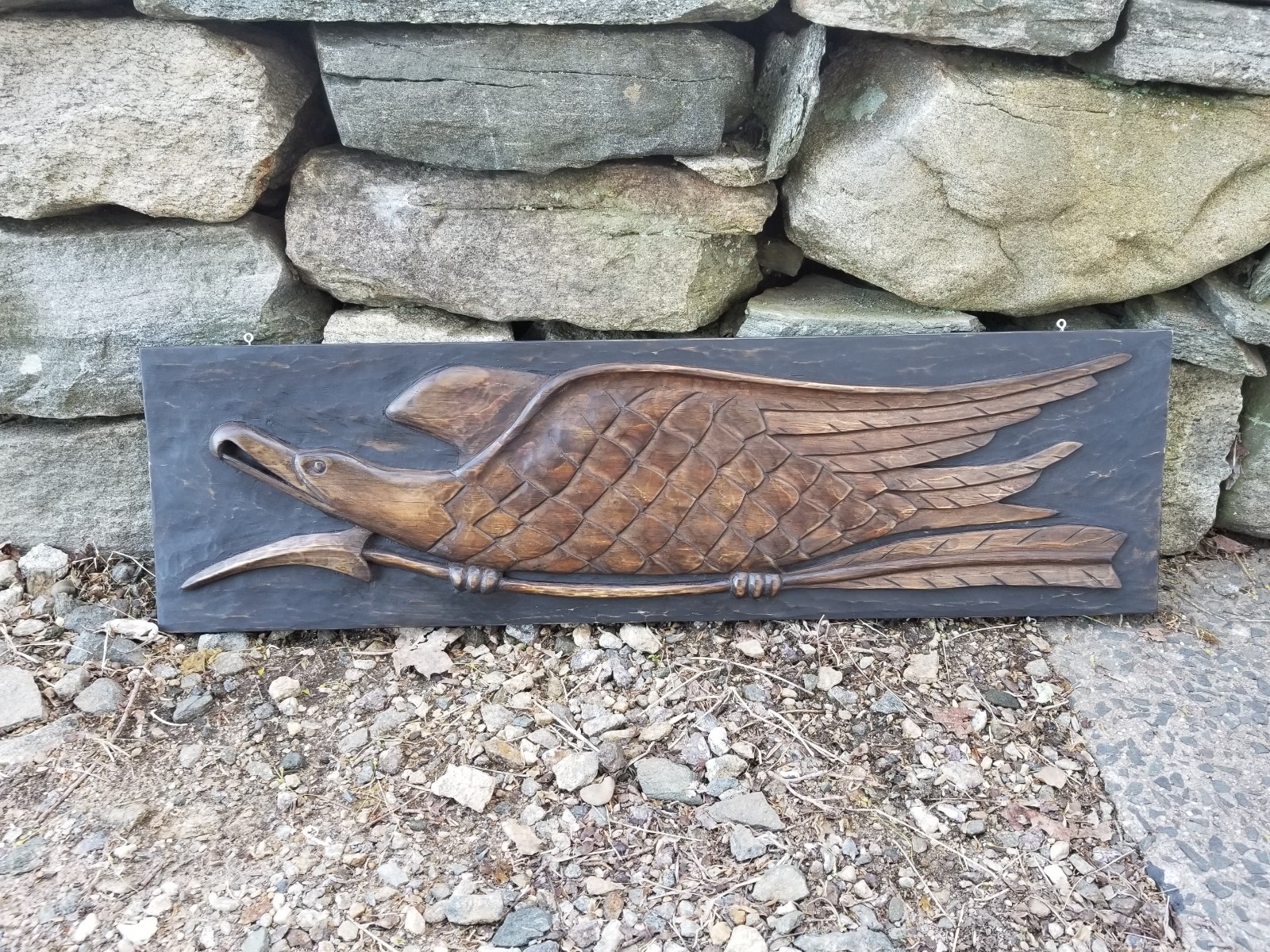 Old Brown Eagle. Carved in relief from one inch thick pine and aged.
Vertical Bellamy in lightly aged finish for indoor use.
Vertical Bellamy in gold leaf and oil paint for outside use.
Small standard Bellamy in gold leaf, secured in one of my custom made shipping crates. All my eagles get shipped this way. I've never had one damaged during shipping.
The eagle that is featured in the YouTube video I recently posted.
A five foot Bellamy with Flags. Don't they look great in bare wood? It's going to be a shame covering it up with gold leaf and paint.