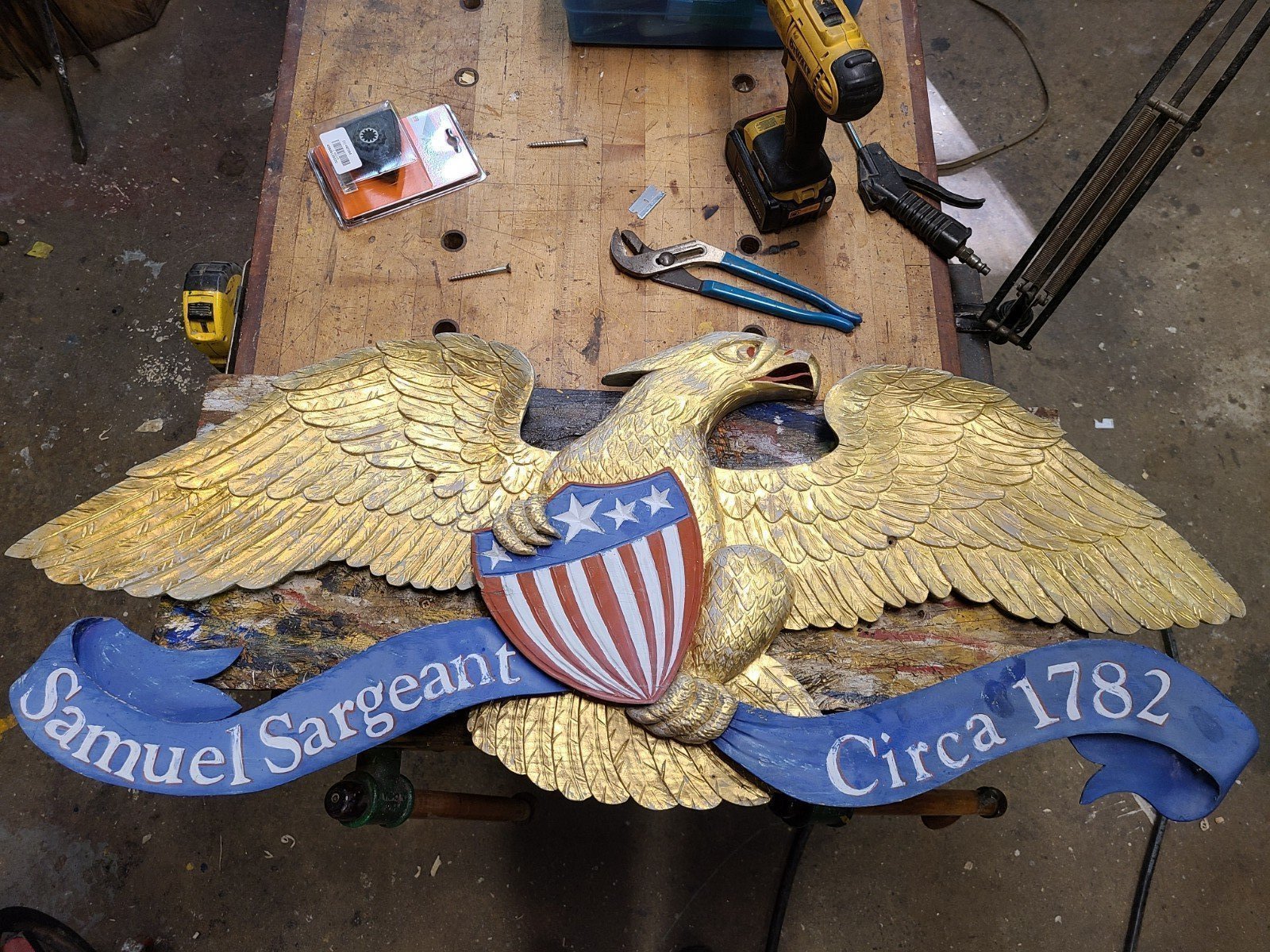 This is an eagle I carved in 2003 and it has hung on the front of my house ever since. I just had my house painted so I figured this old eagle should get a new finish also. After 17 years it still looks pretty good. Sun, rain, snow–normal New England weather–aged it some, but most of the finish is still there. The body is 24K gold leaf and the paint is "one shot" sign paint. Both hold up extremely well. Click the image to see a close up.
Following are some more photos, front and back.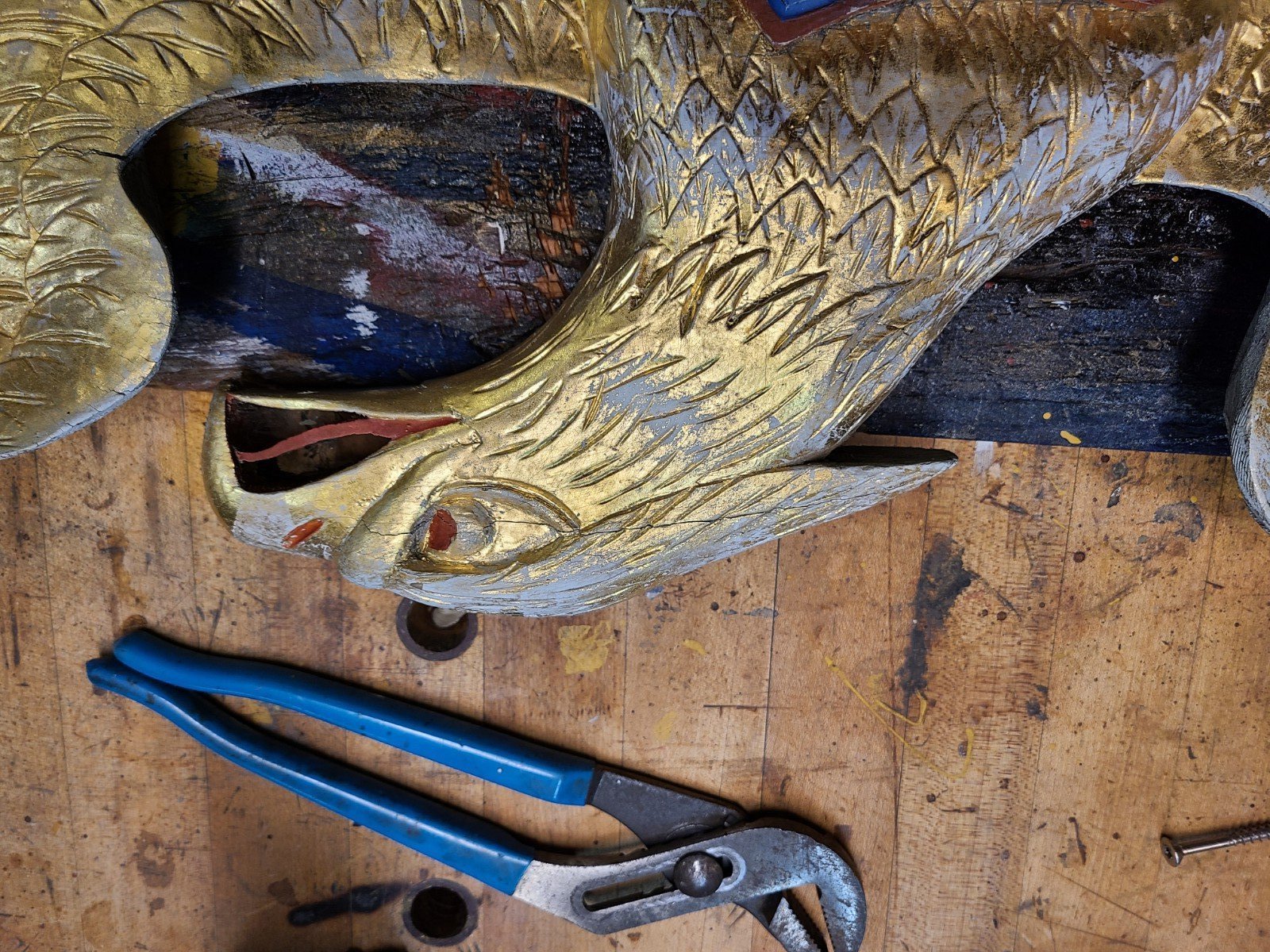 And here is what is looks like after new gold and paint.
The back has a couple of coats of black "one shot" paint.
Back on my house where it's been the past 17 years.
Another view. My freshly painted 240 year old house.